Piano Movers in Central NY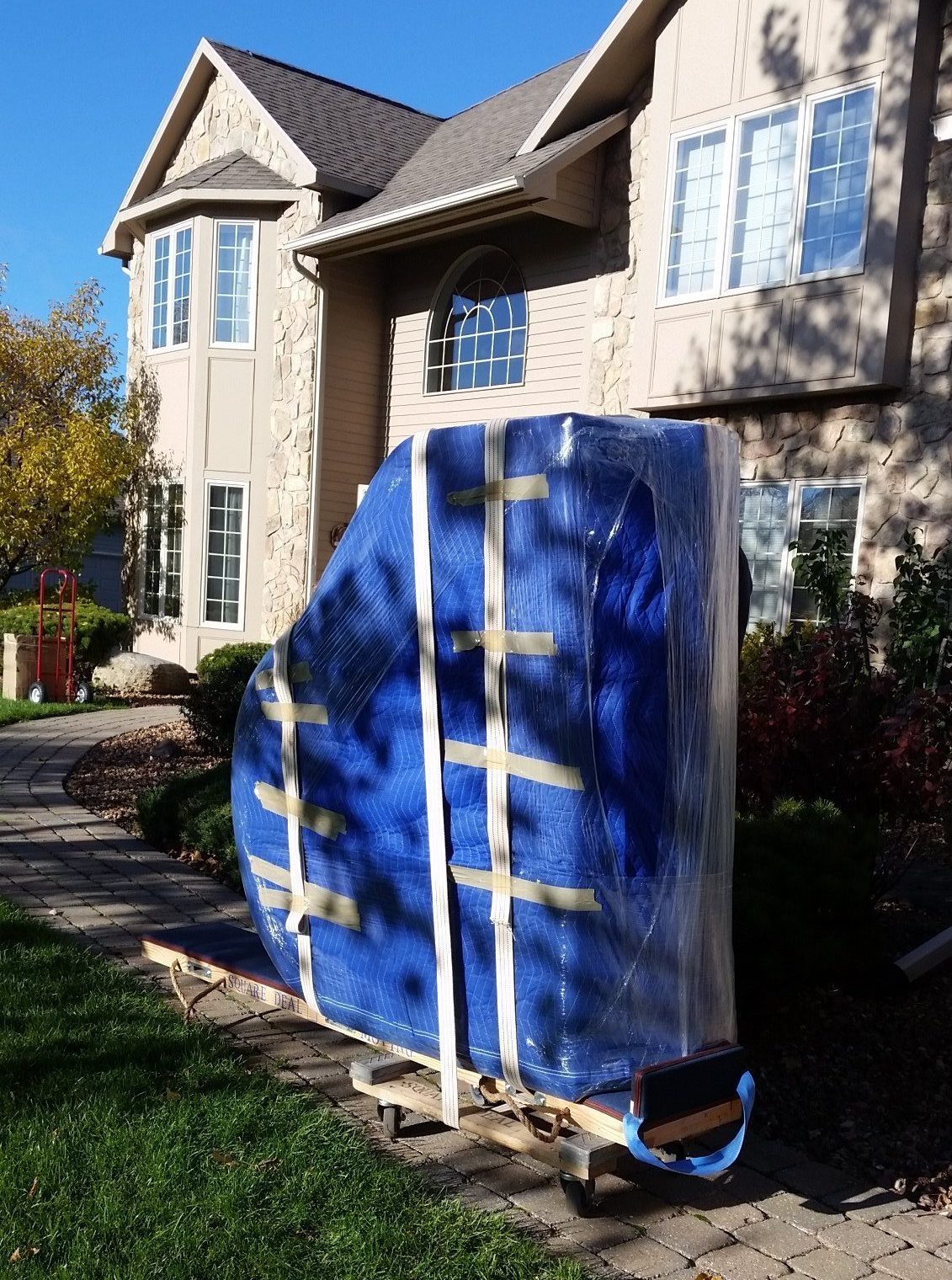 Moving a large piano safely and efficiently often takes and the strength and skill of three adults in god shape. Proper wrapping and modern equipment are also typically required.
If you add in the challenges of stairways, narrow doorways, or elevators, the job becomes even more difficult.
When relocating a piano within a home or building or to another location entirely, consider help from our expert moving company in suburban Syracuse. Our movers are intensely trained and specialize in lifting, loading, and hauling pianos of all shapes and sizes.
With more than two decades of experience, you can trust our Central New York company. We are fully licensed and insured to provide various residential and commercial services.
Contact us today for a piano moving equipment and to learn about our services and rates.
Affordable local moving company
When it comes to choosing a piano mover in the Syracuse area, we know that you have a handful of solid companies to pick from. A few of them even have decent reviews on Google, Facebook, Yelp, and the like.
Hire our team for the following reasons:
We protect pianos using special wrappings and tape that prevent damage.
We employ movers that specialize in piano relocation.
Our rates are fair, affordable, and often less than the competition.
We work efficiently and with a sense of urgency to save you time and money.
We ably move all types of pianos – from studio and full-size vertical pianos to baby grands and ballroom and concert grand pianos.
Service area in Clay, Cicero & Liverpool
Our full-service company is headquartered north of Syracuse in Clay, NY. In addition to piano moves, We deliver packing and unpacking, loading and unloading, and transport relocation services to the following areas:
North Syracuse
East Syracuse
Fayetteville
Contact us at your convenience for a free quote and to find out more about our CNY business.