Home Appliance Movers in Central NY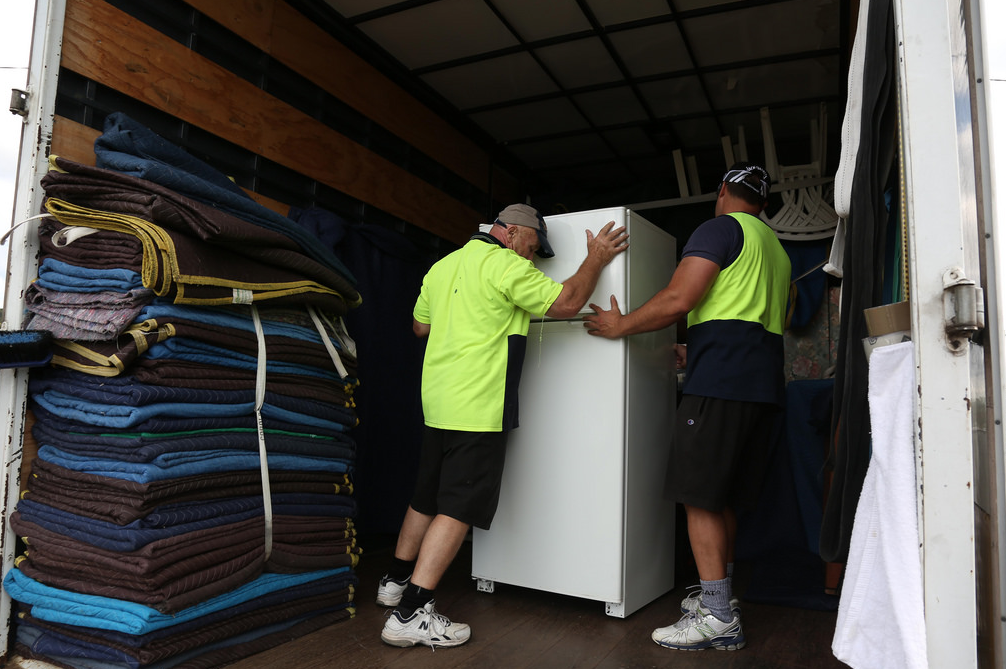 Have you ever tried to move a refrigerator up or down stairs or through a narrow doorway? It can be downright frustrating, not to mention potential painful for you and damaging to the appliance.
Instead of putting yourself through that nonsense, call us for help. We'll move your home appliance efficiently, safely and at an affordable cost that won't drain your bank account.
With more than two decades operating in Central New York, our team has a proven track record of delivering outstanding residential and commercial moving solutions. Our movers are experienced and highly trained in the art of home appliance relocation.
Being fully licensed and insured in NYS and the USA, we provide you peace of mind. Contact our suburban Syracuse moving company today for a free estimate and moving consultation.
Your prized possessions are always our No. 1 priority. When it comes to moving heavy and bulking appliances, we make sure to use special wrappings to prevent damage to the appliance, walls, and floors.
We are ready to help you relocate an appliance to another part of existing home, as part of move to new apartment or residence, or make a fast delivery from a retailer. A handful of our team members are specially trained in moving home appliances.
We move the following types of appliances at low-cost rates:
Refrigerators
Freezers
Stoves and ovens
Washing machines
Dryers
Dishwashers
In addition to the above appliances, we can ably lend in handing in lifting, loading and hauling the following items:
Pianos
Pool tables
Safes
Hot tubs
Suburban Syracuse service area
Our full-service moving company is based in the heart of Syracuse area. We deliver packing and unpacking, loading and unloading, and transport relocation services to the city, as well as the following areas:
North Syracuse
East Syracuse
Manlius
Fayetteville
Jamesville
Get in touch with us today for a free quote and to find out more about our business in CNY.